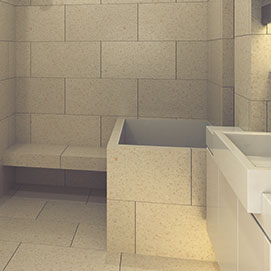 Boulevard Contractors Corp is a general contractor licensed in the State of Maryland and Pennsylvania. We are locally owned and operated out of Owings Mills, Maryland. We are small business certified, and minority business certified in the City of Baltimore.
Boulevard Contractors specializes in commercial contracting and we offer a diverse range of projects while keeping costs low. The essential people that make up Boulevard have over twenty five years of combined experience in the industry.
Boulevard Contractors Corp has successfully completed a range of projects with some of Maryland and Pennsylvania's most reputable institutions. Boulevard Contractors has the capability of completing projects under state laws and statutes, and understands and works by the importance of completing jobs within outlined timelines.