Maryland
Stadium
Authority
Facility
Renovation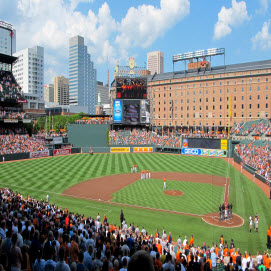 Boulevard recently completed a full upgrade to the facility and security department offices in Oriole Park at Camden Yards. The project ...
included Demolition to various areas, major electrical, HVAC, and plumbing upgrades, new finishes, specialty epoxy flooring, drywall and finishing throughout, new lockers, doors, framing, millwork, painting, MEP finishes, and signage throughout the stadium.
Boulevard had a great time working with MSA on this complex project and enjoyed giving the home of the O's the needed upgrades for their continued success on and off the field.